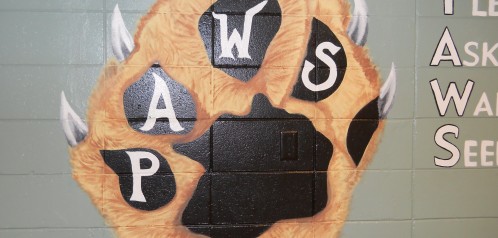 Please read our complete Student Code of Conduct and Expectations for 2018-19 as they are attached to this section of the Web Site
Major Components
Common approach by all staff.
Positively stated expectations for all students and staff.
Procedures for teaching these expectations to students.
Continuum of procedures for encouraging demonstration and maintenance of these expectations.
Continuum of procedures for discouraging inappropriate behavior.
Procedures for monitoring and evaluating the effectiveness of the discipline system on a regular and frequent basis.
The program is focused on acknowledging students for consistent positive behavior.
Teachers are acknowledged for noticing positive student behavior.
Routines and language with respect to appropriate school behavior are consistent throughout the school.
Academic achievement and behavior competence are the results of school personnel and families working together to provide a continuum of support for all learners. A continuum of academic and behavioral support includes:
School-wide interventions for all learners (Universal)
Specialized interventions for learners who are at risk for academic or social failure due to behavior challenges (Targeted)
Individualized interventions for students with intense/chronic behavior challenges (Intensive)