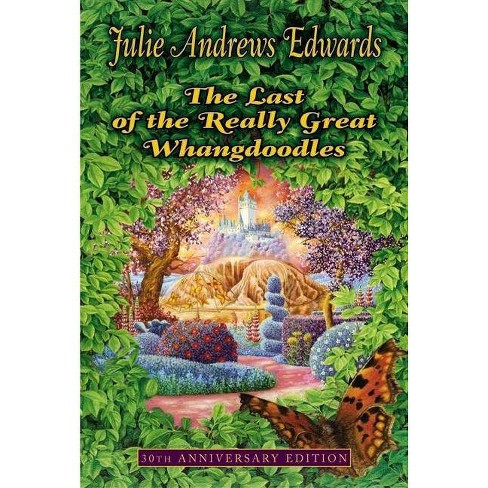 April 2020
Dear Students, Parents and Guardians,
F. G. Leary is once again embarking on a special project, an all school book club called "One School, One Book." For our special "Social Distancing" Read-aloud, we will be enjoying the classic book "The Last of the Really Great Whangdoodles" by Julie Andrews Edwards.  Thank you to Harper Collins Publishing for giving us special permission to use this book during this time. 
Like before, with the "One School, One Book" program, we aim to foster a community of readers at our school.  Everyone – students, parents, teachers, even administrative staff – will be participating, and we can all reap the benefits.  This will be even more special now because, even though we can't physically be together, we will be able to come together virtually as we all enjoy the experience of this shared book.
The plan is that we will do 3 chapters of the book every week.  New videos of the chapters will be posted every Tuesday, Wednesday and Thursday.  A link will be sent to your class team.  By all means, if you can't listen on a particular day, you can catch up whenever it works best for you and your family.  Because no one has a copy of the book, it will be done as a readaloud style by me, Mrs. Knodel.  There will also be special activities that go along with the book posted on Teams, so stay tuned for those.
"One School, One Book" is a novel program in that children at all grade levels will all be listening to the same book.  Strange or daring as that may seem, it actually makes sound educational sense.  Reading professionals recommend reading material out loud that is beyond a child's own reading level, and we also believe it is wonderful to read chapter books with your older children, even when they are able to read by themselves.  I have selected a title that can be followed and enjoyed by younger students, but that will still captivate and stimulate older children.
Good luck!  I hope everyone will be talking about Whangdoodleland.  Especially at this time, I hope that this book, full of imagination and wonder, will bring us joy over the next couple of months.  With your help, we can continue to foster a Community of Readers at F. G. Leary Elementary.
Sincerely,
Mrs. Knodel
Teacher-Librarian